We believe in making "Healthy You"
Bringing your doshas (Vata-Pitta-Kapha) back to a state of balance and harmony.
An Ayurvedic way of maintaining health through Nutrition (Aahar), Lifestyle (Vihaar) and Herbs (Vanaspati).
Eat as per your dosha (Vata-Pitta-Kapha).
Mindful eating "a practice that promotes healthy relationship with food".
NutriAyurCare- Online Diet Clinic
समदोषः समाग्निश्च समधातुमलक्रिय:।
प्रसन्नात्मेन्द्रियमना: स्वस्थ इतिअभिधीयते॥
SWASTHA
Definition of health in Ayurveda
Sama Dosha- Balanced doshas
Sama Agni- Balanced/healthy fires
Sama Dhatu Mala Kriya- Balanced tissues and eliminations
Prasanna Atma, Indriya, Mana- Senses, Mind & Soul in a content, Peaceful and Blissful state.
- Sushruta Samhita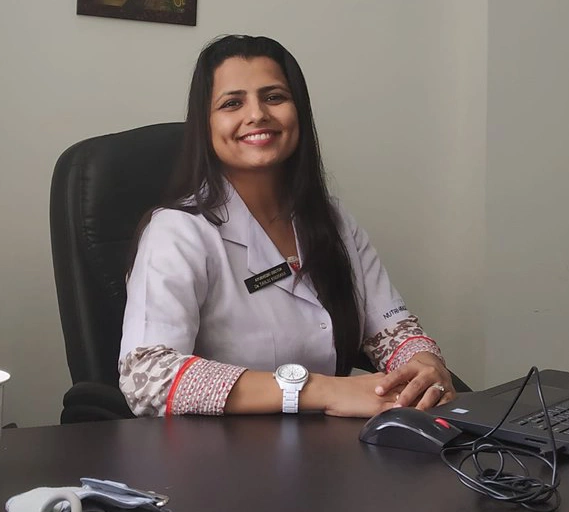 Dr. Tanju Khurana
18+ Years of Experience
BAMS (Ayurvedacharya), PGDND (Ayurvedic Diet and Nutrition)
Certifications in Panchkarma, Nadi Pariksha (Pulse Diagnosis), Marma Therapy, CNCC.
Prakriti Analysis
Know your bio energy:
Are you Vata, Pitta or Kapha?
Prakriti analysis is done using our questionnaire which is all about your Lifestyle, Digestion, Likes & Dislikes, Mood, Nature and Physical traits. By knowing your prakriti you can get help in maintaining your health, understand your diseases and their management.
"Ashta Ahara Vidhi Visheshayatana"
1. Prakriti (Natural quality of Aahar Dravya).
2. Karana/Sanskara (Processing of substances).
3. Samyoga (Combination).
7. Upyoga-Sansatha (Dietary rules).
We provide tailor-made solutions which are easy to execute and readily available & sustainable, We are flexible in our approach which helps clients /patients to be at ease while having these diets. Our track record and client reviews speak volumes about our services.
We work on overall well-being.
No crash diets.
No calorie counting.
No false promises or guarantees.
Lifestyle improvement guidance.
Personalized customized diets.
Weekly scheduled feedback sessions.
No pills or supplements for weight loss.
Diets are planned by the doctor herself.
Diets plans based on ayurvedic Prakriti/ Vikriti (Vata-Pitta-Kapha).
Kitchen herbs and ayurvedic solutions are suggested as per health issues.
NutriAyurCare brings you a complete transformation program where we will focus on your complete wellbeing through blend of ayurveda and nutrition by constant guidance and support.
You can join us by performing these 3 simple steps
Step-1
Go through the package details on our website.

Step-2
Choose a package* & Enroll into the program as per choice.

Step-3
Share your payment** details through WhatsApp (Mandatory).
*Alternatively can drop in your coordinates in Contact us and our team will get back to you.
**Upon confirmation of payment, It will take typical 24-48 hours to start the diets.
Garima Attri
30. November, 2022.
Doctor Tanju is very professional, knowledgeable and really good in her field. She listens to the problem v carefully & work towards finding a proper solution to it. With her exceptional understanding of Ayurveda and human metabolism, she could offer me a customised cure for my medical condition. Always calm, composed and patient, she passionately worked towards finding medicine-free and diet-based solution for me. A big thanks to her.
Rajesh Raman
21. November, 2022.
Doctor gives personalized diet program taking into account one's health needs, which gives immediate results. Timely and proper follow ups are done and the progress is integrated further to achieve and maintain the desired results. Highly recommended.
dr. saurabh sharma
14. November, 2022.
Recently I had contacted her for my high cholesterol problem. By diet modification only, she helped me to reduce my cholesterol. I must say she has good knowledge and gives perfect diet plan. Highly recommended. Thank you so much ma'am for bringing my cholesterol level back to normal.
Bhumika Rao
20. March, 2022.
Ms Tanju's weight loss plan was very effective. I was a bit sceptical at first but could manage it quite easily. Best part is you won't feel starved at any point. She's also very professional and keeps a check on you. Happy with the results!
Manish Saxena
9. March, 2022.
Zafrin Sulthana
13. September, 2021.
Dr.Tanju has helped me to over come from diabetics and 10 year of acidity problem with in 1 month. Her diet was energetic and I felt really good!. She is kind and cured me with her positive talk! Thank you! Zafrin
Shubha Chaudhary
24. February, 2021.
Srishti Sharma
5. January, 2021.
I didn't felt like I was starving and bored from the food. It felt great.
Riya Aggarwal
26. December, 2020.
Deepika Choudhary
5. November, 2020.
I just loved d diets u gave. Never felt like I m starving or sacrificing my favourite things. Above all the way u listen and advice is very helpful. Thank u so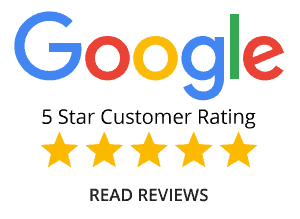 Know Your Prakriti:
Are you Vata, Pitta or Kapha?
Prakriti analysis is a simple test to determine your unique psychosomatic temperament and help you make the right decisions for better living.
Frequently Asked Questions